Saturday Apr 10, 2021
TBD: Episode #20: "Conspiracies and Sports Do Not Mix" w/ Erick Hellwig
Thank you for tuning in to another episode of The Big Dumb Podcast! On this episode we welcome stand up comedian and fellow podcaster Erick Hellwig, host and creator of the "Bring In The Backups" podcast. We talk about his journey through stand up pre and post pandemic, and how podcasting has changed the game. We talk sports, conspiracies, I take a beating from Erick, and we all had a lot of laughs. I enjoyed branching out from conspiracies and just having a good time. We hope to do more shows like this in the future! 
Please check out Erick for tour dates and his podcast on his website https://www.erickhellwig.com/
And check us out! Follow us, subscribe on your favorite podcast app, share the show, leave a comment, send us a message or leave a review! It all helps so much!
https://linktr.ee/TheBigDumbPodcast
Thank you so much! 
Comments (1)
To leave or reply to comments, please download free Podbean or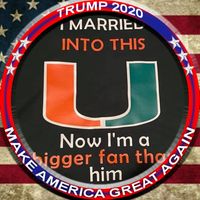 Too funny, you mentioned my comment about how you say like and yanno a lot. Still listening, you still do it, but still love the show. FYI I'm a 54 yr old female who loves football. GO CANES!! Lol