Friday Feb 18, 2022
TBD: Episode #51: "Give Me A Lager" w/ Ghost from My Third Eye Podcast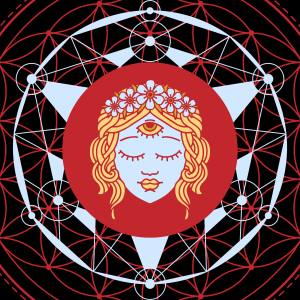 Producers for Episode #51: None. Donate to be thanked and credited as a producer!
Thank you for tuning in to another episode of TBD! Sorry for the delay in releasing this episode. I had some technical issues one night followed by a crippling anxiety attack the following night, bringing post production to a halt. But, here we are! 
On this episode, I talk to friend and fellow podcaster under the alias "Ghost" of the "My Third Eye" Podcast. We talked about his show and his renowned weekly group show called "Talk At The Tavern" which airs under his same podcast feed. We also talked about his journey to opening his third eye, his time in the air force, some interesting military/UFO stories, local beers, BigFoot, Ruby Ridge, and podcasting in general. This was a great conversation! And I cannot recommend enough that you check out his show and especially his marathon "Talk At The Tavern" episodes. They are so much fun and you will get exposed to so many podcasters, creators, guests, topics, and dick jokes. And it's a great way to kill 5 hours! 
*Fair warning, there are some personal callouts in this show which Ghost expresses are solely his own opinions, and I, as a promoter of fair and genuine free speech, am not one to tell someone what they can and cannot say as a guest on my show. I have respect for all fellow podcasters, creators, and artists and also respect one's right to criticize others. Love and peace to all* 
Please check out Ghost and the "My Third Eye" Podcast:
Email: mythirdeyepod@gmail.com
FB: My Third Eye Podcast
www.instagram.com/mythirdeyepodcast/
Telegram: t.me/mythirdeyepod
Twitter: @MyThirdEyePod
YouTube: www.youtube.com/channel/UCg8SdBqRIUwcJc8lPXAoIyw
anchor.fm/mtepod/support
And check us out! We also now have MERCH!!! Prices were just lowered to make it more accessible to everyone! Standard T-Shirts now just $19.84!  https://tbd-46.creator-spring.com/
All of our links to everything: https://linktr.ee/TheBigDumbPodcast
DONATIONS: *Updated donation links*
PayPal: thebigdumbpod@gmail.com
Cashapp: $TheBigDumbPodcast
Venmo: @TheBigDumbPodcast 
Other methods of supporting will be available in the future, with donation tiers, sustaining donation options, and more! In the meantime, any donation amount will get your name read on the show, and any amount over $5 will get your name and a note, if you include one, read on the show. Thank you for your support! Value 4 Value will be our model going forward. 
Email: thebigdumbpod@gmail.com
Instagram: @thebigdumb_podcast
Twatter: @TheBigDumbPod
YouTube: https://www.youtube.com/thebigdumbpodcast
Twitch: https://www.twitch.tv/thebigdumbpodcast
FB: https://www.facebook.com/TheBigDumbPodcast
Also, check out my personal Etsy Store: https://www.etsy.com/shop/RaineyDayWoodworkCo
And please, whether you listen on Apple Podcasts or somewhere else, go to Apple Podcasts and leave a 5-Star Review! If you leave a 5-Star Review, we will read it on the show and share it on social media, and you can say whatever you want (as long as it's a 5-Star Review!) It helps the show so much, more than you know. 
And the best way to grow our show is by word of mouth, so share this show with your friends, your mom, whoever! 
Thank you all so much! Much love to you all!
Enjoy the show! 
Copyright Disclaimer Under Section 107 of the Copyright Act 1976, allowance is made for "fair use" for purposes such as criticism, comment, news reporting, teaching, scholarship, and research.