Monday Jan 31, 2022
TBD: Episode #48: "Too Woo For You" w/ Animal Communicator Katherine O'Shea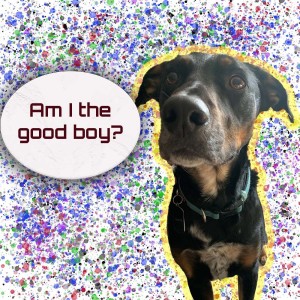 Producers for show #48:
None this time. Donate to be thanked and credited as an official Producer of the show!
Thank you for tuning in to another episode of TBD! On this episode, we welcome Animal Communicator, Spirit Channeler, Dao Hands Healer, and owner and operator of Soul Light Pet Services, Katherine O'Shea, . We talked about the nature and origins of her abilities, reincarnation, the essence of the soul and spirit, and the importance of our animal companions to our lives both here on earth and beyond. This was a fascinating interview for me, and something definitely out of the norm for us, but still very fun and insightful nonetheless. Toward the end of the interview, Katherine offered to do a reading of my dog, Watts, which was very cool and emotional to be a part of! Katherine also offered me a healing blessing at the end, which was wonderful to experience! This interview was one of the most "Woo-Woo" topics we have ever covered on the show, but I encourage everyone to go into this with an open mind and try to have fun with it; I certainly did. If you have pets or animal companions in your life, you will find something of value from this interview. Enjoy! 
Please check out Katherine and her work:
Use PROMO CODE: "WATTS" for $20 off any service! 
Instagram: @soullightpet  & @mr.pingslove
TikTok @soulightpet  
And check us out! We also now have MERCH!!! Prices were just lowered to make it more accessible to everyone! Standard T-Shirts now just $19.84!  https://tbd-46.creator-spring.com/
All of our links to everything: https://linktr.ee/TheBigDumbPodcast
DONATIONS: *Updated donation links*
PayPal: thebigdumbpod@gmail.com
Cashapp: $TheBigDumbPodcast
Venmo: @TheBigDumbPodcast 
Other methods of supporting will be available in the future, with donation tiers, sustaining donation options, and more! In the meantime, any donation amount will get your name read on the show, and any amount over $5 will get your name and a note, if you include one, read on the show. Thank you for your support! Value 4 Value will be our model going forward. 
Email: thebigdumbpod@gmail.com
Instagram: @thebigdumb_podcast
Twatter: @TheBigDumbPod
YouTube: https://www.youtube.com/thebigdumbpodcast
Twitch: https://www.twitch.tv/thebigdumbpodcast
FB: https://www.facebook.com/TheBigDumbPodcast
Also, check out my personal Etsy Store: https://www.etsy.com/shop/RaineyDayWoodworkCo
And please, whether you listen on Apple Podcasts or somewhere else, go to Apple Podcasts and leave a 5-Star Review! If you leave a 5-Star Review, we will read it on the show and share it on social media, and you can say whatever you want (as long as it's a 5-Star Review!) It helps the show so much, more than you know. 
And the best way to grow our show is by word of mouth, so share this show with your friends, your mom, whoever! 
Thank you all so much! Much love to you all!
Enjoy the show!